On December 25th, we invite you to indulge in a feast for the senses as our talented chefs take you on a culinary journey. Step into our magical Wintergarden and embark on a spectacular adventure amid a backdrop of live music!
A 5-course Christmas feast
Prepare for an unforgettable dining experience as our culinary geniuses present a tantalising 5-course dinner. Savour the exquisite combination of kingfish, verbena, dashi and bergamot masterfully crafted by Chef de Cuisine Tristan de Boer from The White Room. Let Executive Sous Chef Michele Cagnetta take your taste buds on a journey with a dish that features seabass and kale. Experience *** Michelin-star Chef Jacob Jan Boerma's culinary brilliance with a surprise pairing of eggplant and Jerusalem artichoke. Executive Chef Marco van Rutten showcases holiday flavours with a delightful ensemble of duck, pumpkin and pistachio. To end the night on a sweet note, Pastry Chef, Maartje de Nie, will dazzle you with a forest fruit dessert.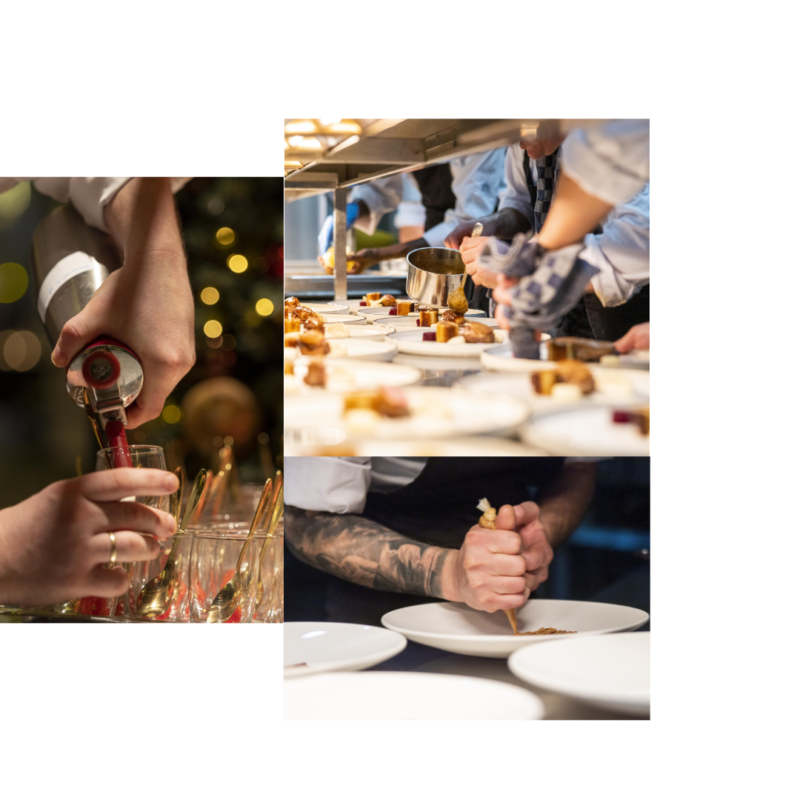 Join us for a night of magic and culinary excellence that you won't soon forget. Reserve your spot at our Wintergarden and prepare to be enchanted by delicious food, cosiness and music.
FURTHER INFORMATION:

EUR 199 per person (including beverages)
Venue: Wintergarden
Time: starting 6 pm
*Advanced booking is required