Starting March 27 and for two weeks, discover our limited-edition Burger Menu featuring 5 flipping delicious international sandwiches. Our Chef de cuisine Marley Poulain takes you on a trip around the world with his special menu.
5 MUST-TRY BURGERS
Each burger is inspired by a different country, paired with our Anantara SUIT UP! beer and a side of fries.
AMSTERDAM
Roasted Dutch onion | Pickles | Lettuce | Dried tomatoes | Cheese spread | Old Dutch cheese
BERLIN
Sauerkraut salad | Bacon | ''Bratwurst'' BBQ sauce
MADRID
Fresh tomato salsa | Basil | Serrano ham | Manchego cheese | Piment d'Espelette
ROME
Oregano | Burrata | Pesto | Roquette | Parmesan cheese
SEOUL
Korean herbs | Cabbage | Cucumber Kimchi | Fresh Korean rice salad
Price per burger : 26 € including beverage and fries.
ANANTARA SUIT UP! BEER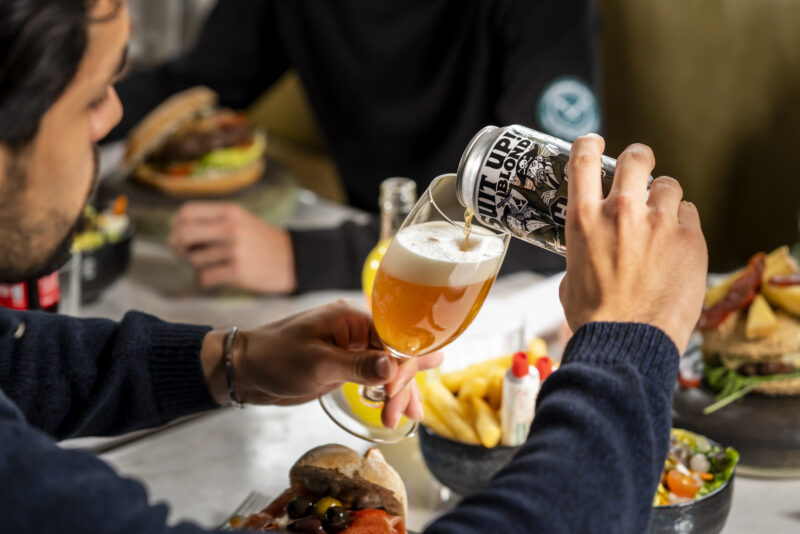 SUIT UP! Is a Jenever botanical infused blonde beer, brewed for Anantara Grand Hotel Krasnapolsky Amsterdam in co-operation with Homeland Brewery. We are thrilled to have an easy drinking beer with an indigenous twist that we are proud to call our own. Curious about what this exclusive beer tastes like?

SUIT UP! beer can be replaced by an alcohol-free beverage.