Lott. Gioielli Afternoon Tea special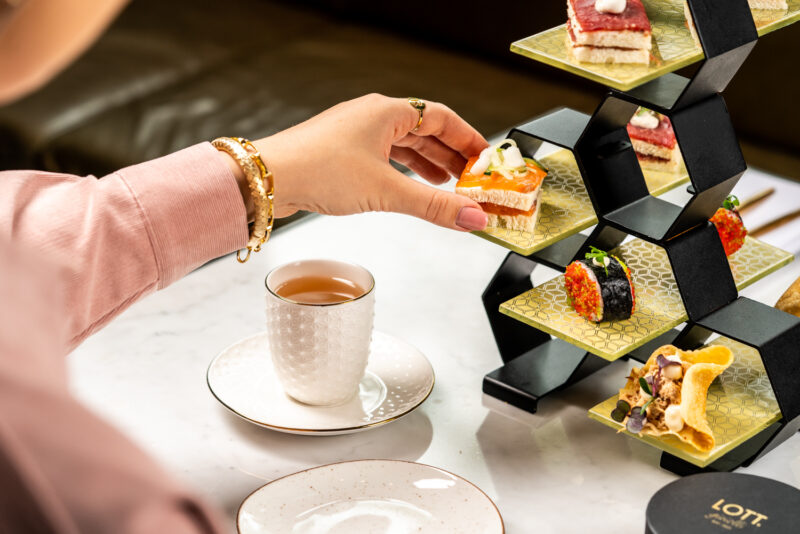 Let's get glamourous! A glamorous collaboration with Dutch jewelry brand LOTT. Gioielli to celebrate our Afternoon Tea! The brand is known for its statement earrings and eye for detail. Discover our temporary special until 23rd December, 2021!
Something sweet and something sparkling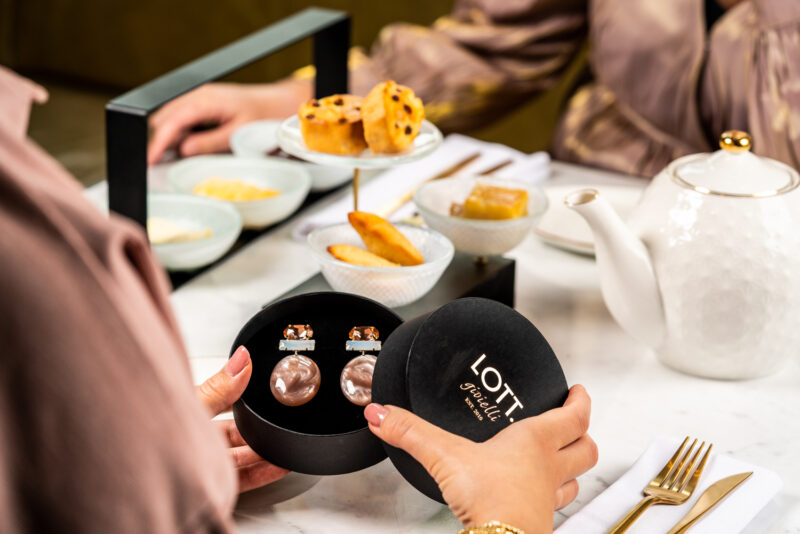 The Afternoon Tea from Grand Café Krasnapolsky with LOTT. Gioielli consists of three rounds and starts with a festive coupe of champagne. During the first round, savory chef's bites are served on a luxurious glass stand. This is followed by homemade scones with strawberry jam, clotted cream and lemon curd. The chocolates and cakes in the third round are similar to the design of the new collection of statement earrings from LOTT. Gioielli including the flavors of yuzu and jasmine. A pairing tea is served with each round.
Contact us for more information by email or call us on +31 20 5546114.
Menu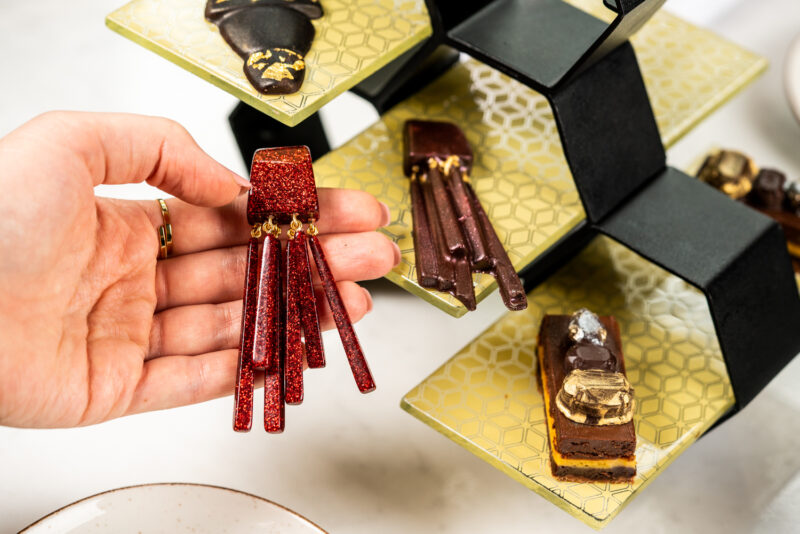 First round:
- Savory bites and delicious sandwiches
Second round:
- Homemade scones served with clotted cream, strawberry jam and lemon curd
Third round:
- Filled chocolates and homemade cakes
Surprising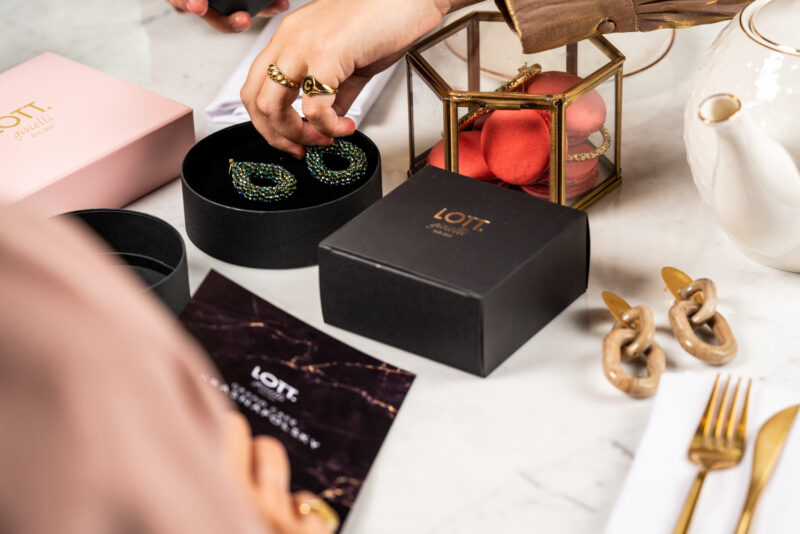 Items from the jewelry brand's new collection can also be admired in The Cake Room. All models can be ordered directly in the webshop via a QR code. After the Afternoon Tea, receive a voucher for a unique gift in the nearby LOTT. Gioielli brand store in Amsterdam Zuid! (while stock last)
The Lott. Afternoon Tea costs 42 euros per person, including champagne. This package is valid until 23rd December, 2021. It is also possible to reserve the Afternoon Tea without champagne. For more information please contact us:
You can call +31 20 5546114
Or email to info@grandcafekrasnapolsky.nl
Sign up here for the newsletter