Indulge in a sensorial journey and take your taste buds on an unforgettable adventure with our wonderful 4-course Christmas dinner. Caviar, champagne and many other delicacies are on the agenda to embark!
Savour the spirit of Christmas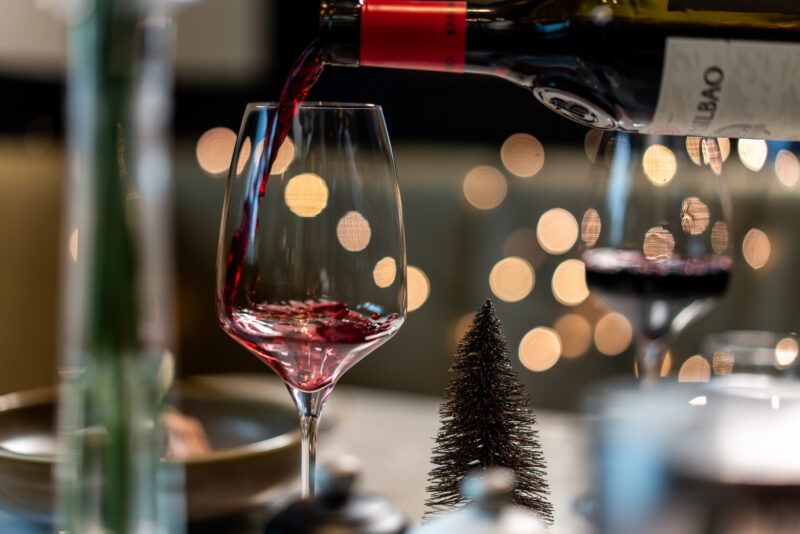 Step into a festive wonderland, surrounded by the warmth and joy of the season. As you settle into your seat, you'll marvel at the stunning view of Dam Square's twinkling Christmas lights and festive decorations.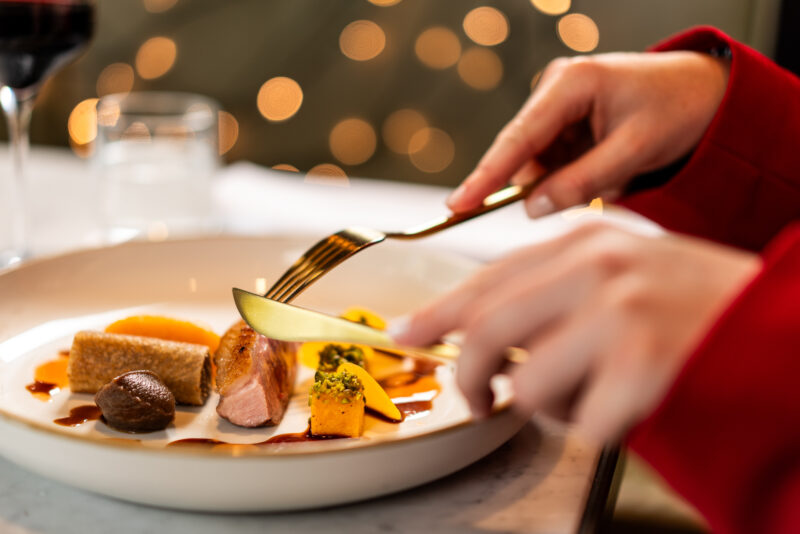 Indulge in the luxurious pairing of caviar and beetroot, which creates a harmony of flavours and textures. Followed by a delicate blend of scallops and mushrooms, a dish that captures the essence of the season. For the main course, we present succulent deer meat that will transport you to the heart of winter wilderness. To end the night on a sweet note, our delicious passion fruit with white chocolate and champagne dessert awaits!

FURTHER INFORMATION:

4-course dinner including appetizers and friandises
EUR 99 per person (excluding beverages) - EUR 59 additional per wine pairing
Time: arrival between 6 pm and 8 pm
*Advanced booking is required
Join us on the 24th, 25th and 26th of December to experience the magic of the season at your table. Book now and let us create an unforgettable Christmas celebration for you and your loved ones!
Information and reservations: rsv.krasnapolsky@anantara-hotels.com or +31 (0)20 554 9480